In the press
Meet the founders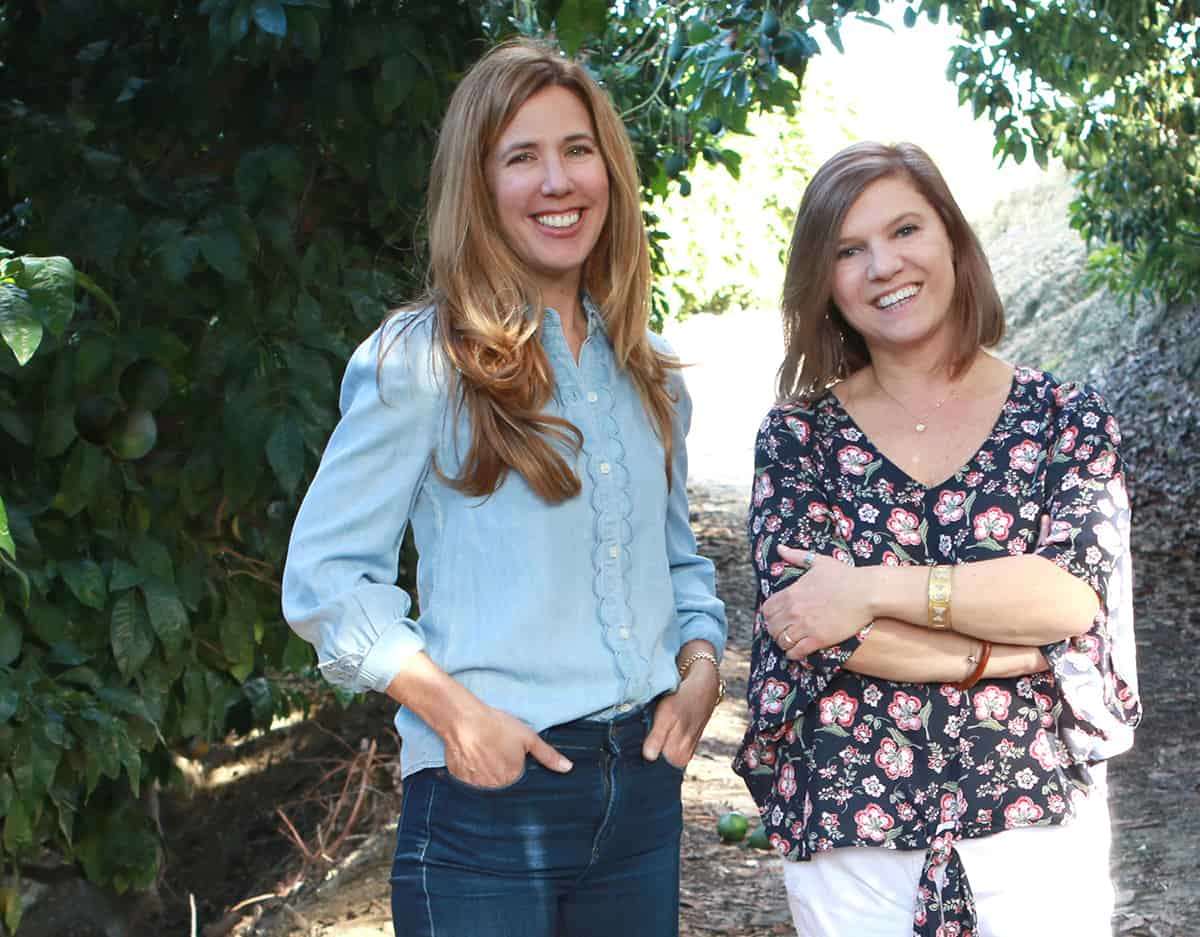 Our Story
As two successful and overworked, career-oriented advertising women, we didn't have time for the 10-step skincare routine plastered all over social media. And, we didn't achieve the promised results from the many multi-product clean skincare lines out there.
Breakouts, eczema flare ups and dry patches were common. Our stressed-out skin was over-treated and under-nourished.


We had desperate conversations about ways to experience simplicity, serenity and real nourishment in our lives. We talked about the strength needed to leave our dependable, but unfulfilling work environment behind. And, the fortitude needed to create something of our own.
With every conversation, we were building the courage to walk away from our careers. We wanted to create something that would bring about a profound and positive change in our lives and others lives.


So, when Grace admitted to Kristy that she gave up on brand skincare products altogether and used only the avocado oil from her kitchen...it was the proverbial aha! moment.


We both have pharmaceutical marketing backgrounds, so we understood the clinical benefits of this nutrient-rich, plant-based fruit on the skin. As an ingredient that supports the skin's natural function—organic avocado oil provided the simple nourishment that our confused skin craved.


But, what this kitchen oil didn't offer in any way was serenity. Stress has a powerful negative impact on our skin and our well being. We knew if our product was to make a difference, it would also have to induce a calming experience.


And although there were plenty of face oils around, even some that included avocado oil—we didn't see one that turned the well-studied, much-loved avocado into a beautiful self-care skincare experience that stands on its own.


We spent months working with a formulator and essential oil expert to create something that would amplify the well-documented benefits of avocado oil on the skin, and promote a sense of well-being. During this time, four things were important to us:


1. We would own our formulation.
2. It would be certified organic with ingredients that support the skin in its natural function.
2. Other ingredients would amplify the well-documented benefits of avocado oil on the skin.
3. The formulation would satisfy our senses—sight, smell, scent, and touch.
After many attempts, we knew we had something special.
And, what we understand now after our first year on the market is that to our customers—this original blend of skin-loving ingredients satisfies your senses with every drop. It transforms the complicated multi-step skincare regimen into a simple synthesis of skincare, self-care and self-love.
Watch their skin stories