In the press
Meet the founders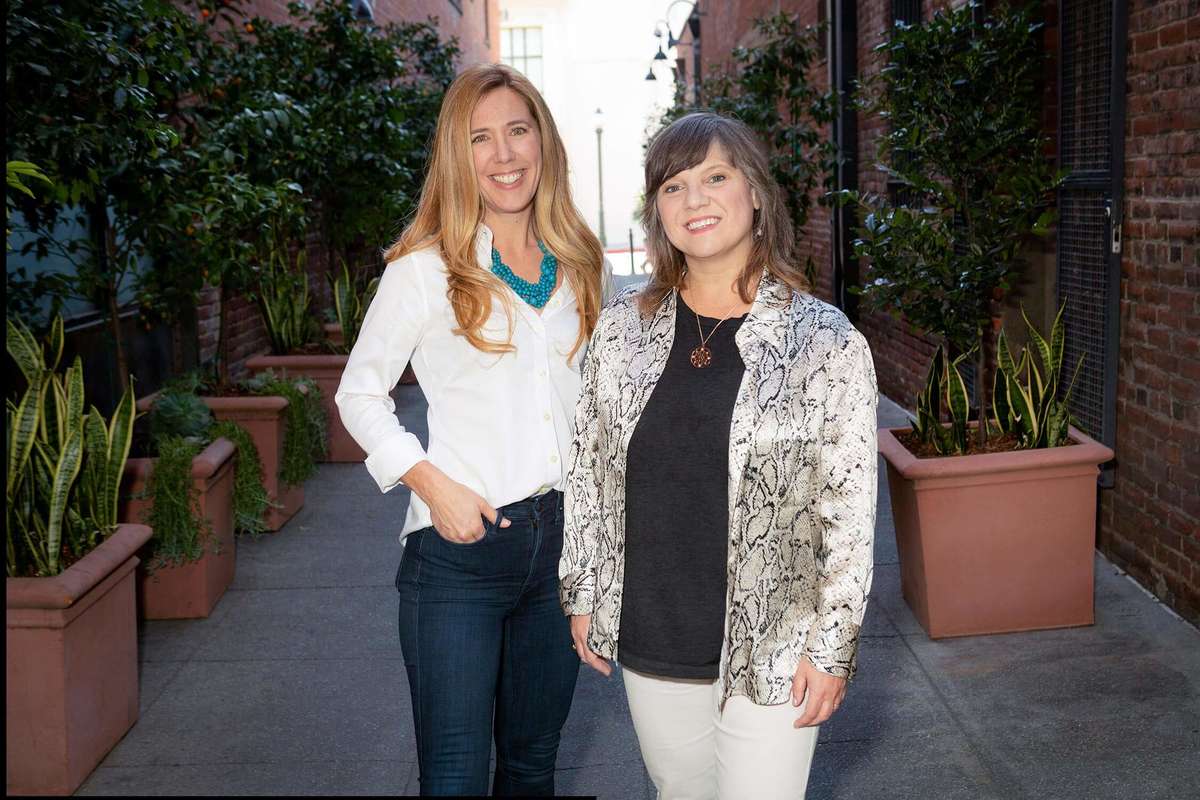 Kristy Hunston
I was pulled in so many different directions—a mom to my son, Archer, a good partner to my fiancé, and a successful advertising executive.
Sadly, I was not feeling good about my contribution in any of them. And I certainly wasn't taking good care of myself. When thinking about what was next, it felt like being an entrepreneur was a good next step for me. Luckily I had a great example of what entrepreneurial life could be like in my fiancé. When I made this decision, I didn't just jump up and resign the next day. I felt like I wanted to spend time thinking about what I was passionate about before I made a leap. Through the discovery process that came next, and lots of issues with infertility, I realized I needed to start looking at my overall wellness and that included any toxins that I was exposing myself to in my everyday life.

Next came a drastic lifestyle change.
I changed my diet, transitioned to a clean skincare routine, and a clean household (as clean as I can get it with 2 boys!) I've always been into skincare, mostly because I have had issues with acne my entire life and was always looking for something to clear up my skin. One day, the light bulb went off. While I was talking to Grace (my then coworker), she told me about her experiment using avocado oil on her skin. For once, I just felt that creating a clean skincare brand using avocado oil was the right thing for me to do next. Three months after we confirmed the viability of the idea and started to work on Avoila, I put in my notice and two months later I was out on my own. Hallelujah! But it wasn't that easy. Often, I've felt insecure because I'm a marketer, not a chemist. And, because everything we do is with our own hard-earned money.

Then, I was faced with an even bigger challenge.
I was diagnosed with ocular melanoma in my right eye during a routine eye exam. This diagnosis came when I thought I was very healthy as I've been taking good care of myself. So I had to wrap my head around this diagnosis and the possibility of losing my vision in one eye, as well as the treatment options and on and on. It was the hardest thing I've experienced.


It added up to a whole lot of self-reflection.
As well as even more diligence around my health (and a lot more doctor's appointments.) Now that I've successfully completed treatment, I can say that this diagnosis really opened my eyes in many ways. It's not easy for me to share my ocular melanoma story but, I do want to elevate the importance of eye exams, even for those with perfect vision. Having an amazing fiancé, family/friends and of course business partner on this journey has made it all much easier.
Grace O'Sullivan
I had a solid career path from my 20s, living and working in NYC.
As I approached 50, the excitement and fulfillment I felt from my career as a Creative Director in the advertising world was waning. I knew I wanted to do something different — to build and create something meaningful. I just didn't know what. And I certainly didn't know how to leave a good career and a company who depended on me.

Then, the ground shifted beneath my feet.
My dad and then, my husband were diagnosed with serious illnesses. I realized that I had to make a change and explore another path for myself. It was a huge responsibility to undertake while I was dealing with so much uncertainty at home. And so, stress and anxiety were at their peak which of course, brought out my eczema. My eczema actually started when I was a teen. And by my 20s, the flare ups started showing up around my face. When that happened, my skin around my eyes, nose and mouth would scream if I applied anything to it. And I tried everything.

I began to scrutinize everything I was using.
Not just my skincare—my makeup, my toothpaste, my nasal spray, etc. That 's really what got me to "clean up" my bathroom cabinet. One night I was lying in bed, so frustrated because my skin was painfully irritated, and I had nothing in my bathroom to apply that wouldn't make it worse. So, I thought—well, what do I have in my kitchen? I did some quick research and decided to give my avocado oil a try. It didn't smell great, and it definitely wasn't luxurious… but it felt good. And it actually helped. A couple of weeks later when Kristy (my then, co-worker) and I were talking about clean beauty—which was barely a thing then—I told her about my new skin regimen.

I'd say the rest is history.
But the truth is the rest took a whole lot of guts, work, serendipity, and a lot of our savings. But it's also been humbling and inspiring. Kristy and I are both focused and determined people. We have different strengths and are supportive of each other. We push each other beyond our comfort zones, and we encourage each other to keep going when things get tough. We believe in this product and this brand and we are ready to build a company that is rooted in goodness.
Watch their skin stories