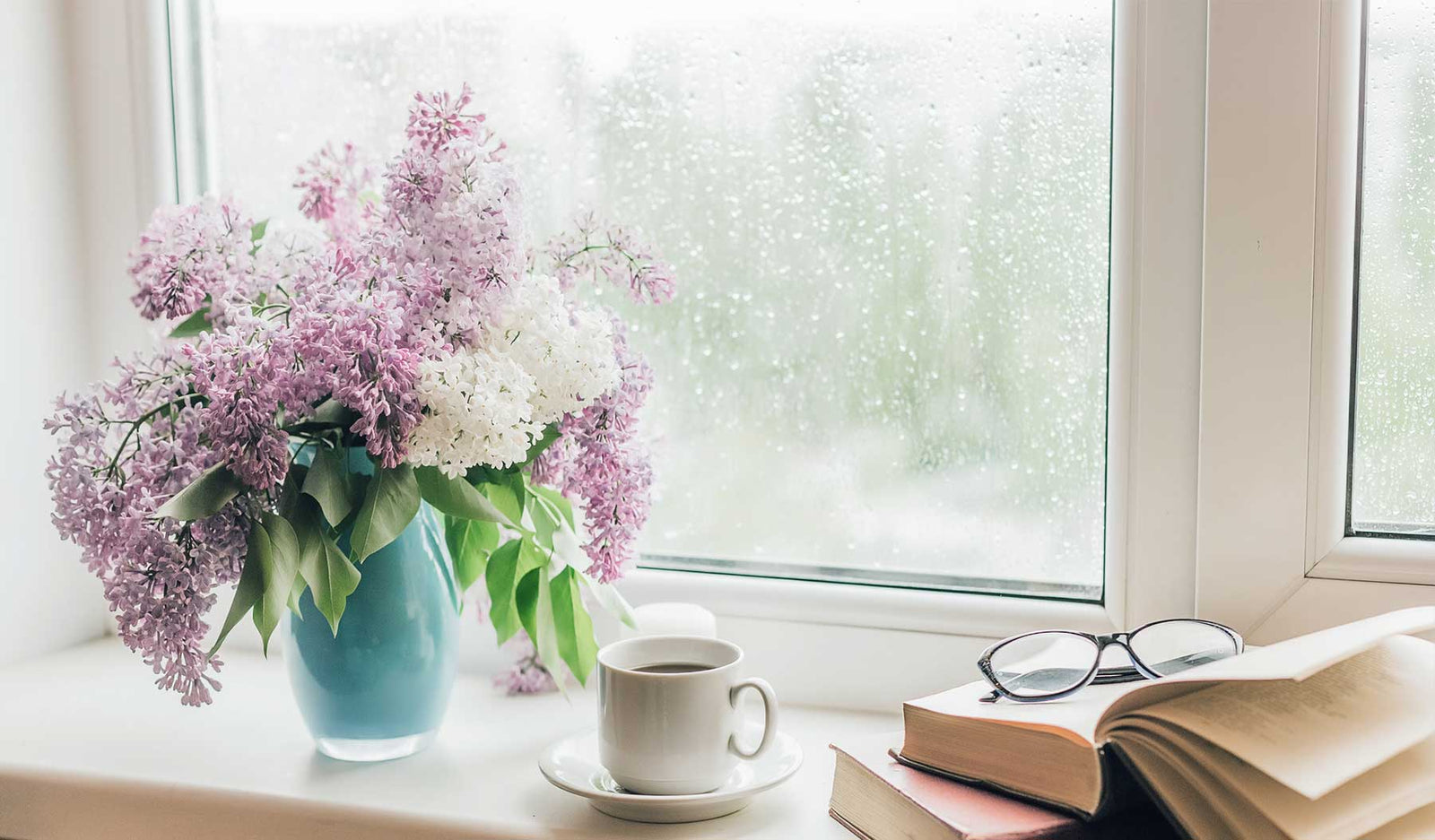 The urge to spring clean is real. And there's a reason for that. It's actually a restorative ritual that is steeped in history. The oldest "spring cleaning" rituals date back centuries and span across many cultures.
Today's modern society has truly embraced the annual event. (Some might say a little too tightly!) Just look through your social media and magazine articles… here are some headlines that stood out to me:
16

must-have products

for spring cleaning

6

expert must-dos

for spring cleaning

10

dangerous mistakes

to avoid when spring cleaning

33 tips

for successful spring cleaning 
33? Really? That's some pressure.
I mean, I love the idea of throwing the curtains open, and sweeping the winter blues away. 
But this time of year (more than Jan 1) is when I really get motivated to start new rituals and simplify my space. 
For me, it's about making a connection with nature to restore my own energy.
So of course, I have my own "must-do" list for spring cleaning! I can guarantee you'll feel amazing afterward and you won't find the words "scrub" or "wash" anywhere in my list.
Grace's 4 Soul-Satisfying Ways to Start Spring 
Plant something. You don't need a garden or even a yard. This year, I'm lucky enough to have a yard for the first time as an adult (after decades of urban living) and I'm really looking forward to seeing those colors and blooms everywhere!

But, since it's still early here in the Northeast, I planted microgreens and put them on my window sill. Do you know how fast microgreens grow? They are amazing. Seeing a plant sprout and push its way through the dirt toward the light is magical. It actually makes me appreciate being alive.


Make getting outside a ritual. With many of us embracing the WFH lifestyle, it's critical for our mental well-being to take advantage of the longer days and warmer air. It can be super simple!

Try taking a morning walk or an after-dinner walk. Do stretches on your back porch. Or have your coffee on your front steps. That is one of my favorite things to do, even though I still need a jacket. I love making that morning connection with the world. It can feel so good to just take a moment and look at the sky, listen to the birds, and appreciate just being outdoors.
Edit your bathroom shelf. Spring is a great time to simplify your skincare routine. If you have skincare products that are just taking up room in your bathroom, now is the time to clear away anything that's been sitting around for a while.

Skincare products are meant to be used, not saved. So, if you don't love using it, it's probably time to move on.

Don't know what to keep and what to throw away? Well, the skin loves consistency. So, the best skincare product is the one you want to use.

You also should know what's

in

your skincare. This is a big one. It's important to look at the ingredient list because there are some key ingredients worth avoiding. 

Another eye-opener for me was that I don't need a different product for every part of my face. My

Avoila Nourishing Face Oil

works as well for my eyes and lips as for the rest of my face. (I also use it on my hands and hair.) And, my sunscreen has a tint to even out my color. Add a little mascara and I'm good to go!


Bring in new scents.

I'm a huge fan of aromatherapy. I can feel myself unwind when I breathe in certain scents. And, scents play a big part of seasonality for me. Grassy and floral scents (like vetiver and geranium) are especially centering for me this time of year. I can feel my senses awakening and my energy being restored. And light citrus scents like lemon and grapefruit are great for energizing the day.
That's it!
So, if you want to clean your windows and give your bathrooms an extra scrub--that's great. But, we have enough pressure in our lives! Feel free to ignore the lists of tips and must-dos and just enjoy Spring's simple pleasures.