Hear what our customers are saying
"OBSESSED."
"I am super minimalist when it comes to my skincare routine, but the AVOILA face oil has now become a MUST for me!"
"Can't say enough about this natural face oil. It is light, makes my skin feel amazing, and smells delectable. My face looks and feels amazing. I love the packaging as well. My husband told me this morning that I'm glowing. Highly recommend."
"My skin loves Avoila!"
"Avoila is a key part of my clean beauty ritual. I look forward to its heavenly smell and putting the luxurious oil on my skin everyday. My skin has been glowing since I started using it — and I'm over 50! 😊"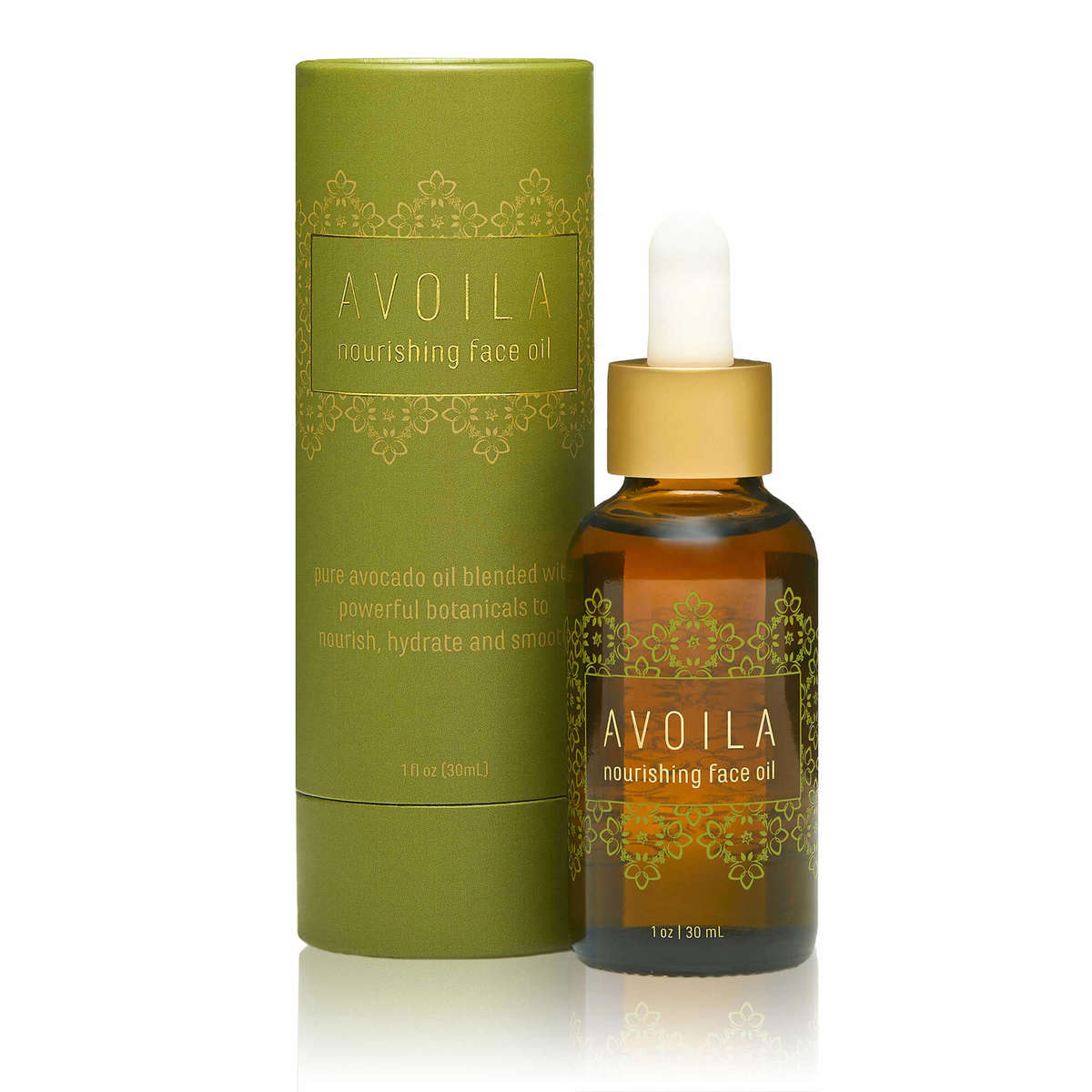 Avoila Nourishing Face Oil —
the one skincare product you need for healthier-looking, glowing skin.
» Gives your skin a natural glow
» Visibly reduces the appearance of fine lines and wrinkles
» Smooths skin texture and protects against free radicals
$72.00 - 1 fl oz.
Each 1-oz bottle holds up to 1,200 drops and lasts up to 6 months when used as suggested.
See product details >
Add To Cart
Follow us!
Valuable content. Inspiring imagery. Great promos. (And, reach out here if you have any questions!)