How can Avoila Nourishing Face Oil benefit your skin?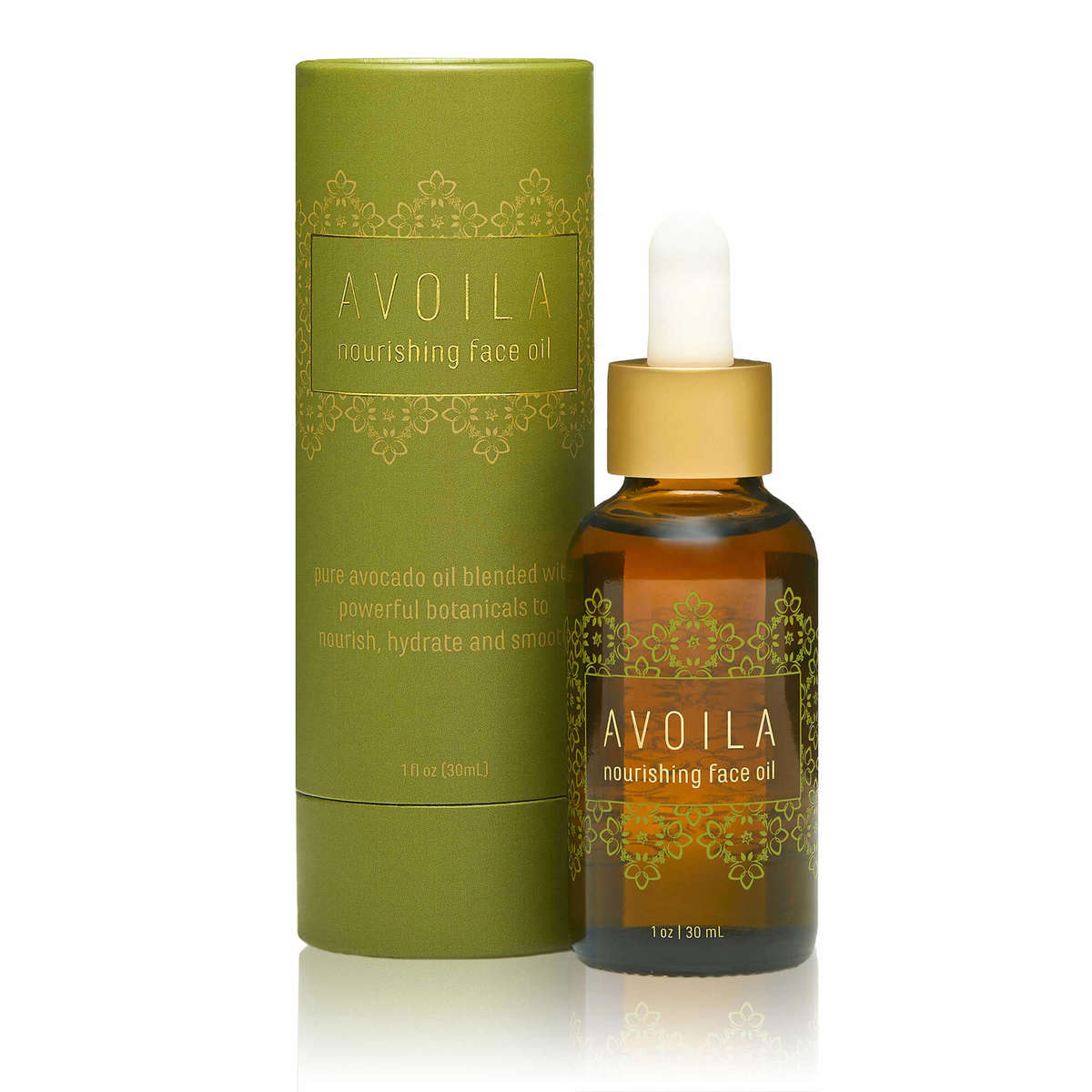 Avoila Nourishing Face Oil is the one skincare product you need for healthier-looking, glowing skin. That's because it can:

» Give your skin a natural glow
» Visibly reduce the appearance of fine lines and wrinkles
» Smooth skin texture and protect against free radicals
» Bring a restorative essence to the spirit
$72.00 - 1 fl oz.
Each 1-oz bottle holds up to 1,200 drops and
lasts up to 6 months
when used as suggested.
Read more details >
Add To Cart
Hear what our customers are saying about Avoila
"OBSESSED."
"I am super minimalist when it comes to my skincare routine, but the AVOILA face oil has now become a MUST for me!"
"Can't say enough about this natural face oil. It is light, makes my skin feel amazing, and smells delectable. My face looks and feels amazing. I love the packaging as well. My husband told me this morning that I'm glowing. Highly recommend."
"My skin loves Avoila!"
"Avoila is a key part of my clean beauty ritual. I look forward to its heavenly smell and putting the luxurious oil on my skin everyday. My skin has been glowing since I started using it — and I'm over 50! 😊"
Not sure if a face oil is right for you?
(4 facts that may surprise you)
Natural Oil Control

Some oils (like the ones we use in Avoila) can actually help the skin from making too much of its own sebum that causes breakouts.

Seals in Hydration

Face oils seal in hydration in a way that moisturizers can't. (Also, moisturizers can be up to 90% water that can evaporate before they get a chance to work!)

More Cost-Effective

Each of our one-ounce bottle holds up to 1,200 drops, so using 2-4 drops in the morning and in the evening means your purchase will last about 6 months.

Skincare Multitasker

Using a good face oil (like Avoila) can eliminate the need for other skincare products by providing benefits to the skin that can replace the need for a moisturizer, serum and eye cream.
How to prepare your skin for the day or for a restful night.
Watch Avoila co-founder, Kristy Hunston's application technique. Remember, as long as you're not pulling or tugging at your lovely skin--there's no wrong way to apply our face oil!
Follow us!
Valuable content. Inspiring imagery. Great promos. (And, reach out here if you have any questions!)