The Story Of Avoila (pronounced ah-vwa-la)

As two successful business women, Kristy and Grace didn't have time for the 10-step skincare routine. And they didn't get the promised results from the many multi-product, clean skincare lines they tried. So, when Grace admitted that she gave up on skincare products altogether and used only the avocado oil from her kitchen...it was the proverbial aha! moment.

After researching the clinical benefits of avocado oil on the skin, they were obsessed. They didn't see a skincare brand that transformed organic avocado oil into a beautiful skincare and self-care experience... and they were determined to try.

The result is this nutrient-rich formulation that gives your skin the nourishment to be its very best. That's why we say—Avoila is all you need.
Hear what our customers are saying
"OBSESSED."
"I am super minimalist when it comes to my skincare routine, but the AVOILA face oil has now become a MUST for me!"
"Can't say enough about this natural face oil. It is light, makes my skin feel amazing, and smells delectable. My face looks and feels amazing. I love the packaging as well. My husband told me this morning that I'm glowing. Highly recommend."
"My skin loves Avoila!"
"Avoila is a key part of my clean beauty ritual. I look forward to its heavenly smell and putting the luxurious oil on my skin everyday. My skin has been glowing since I started using it — and I'm over 50! 😊"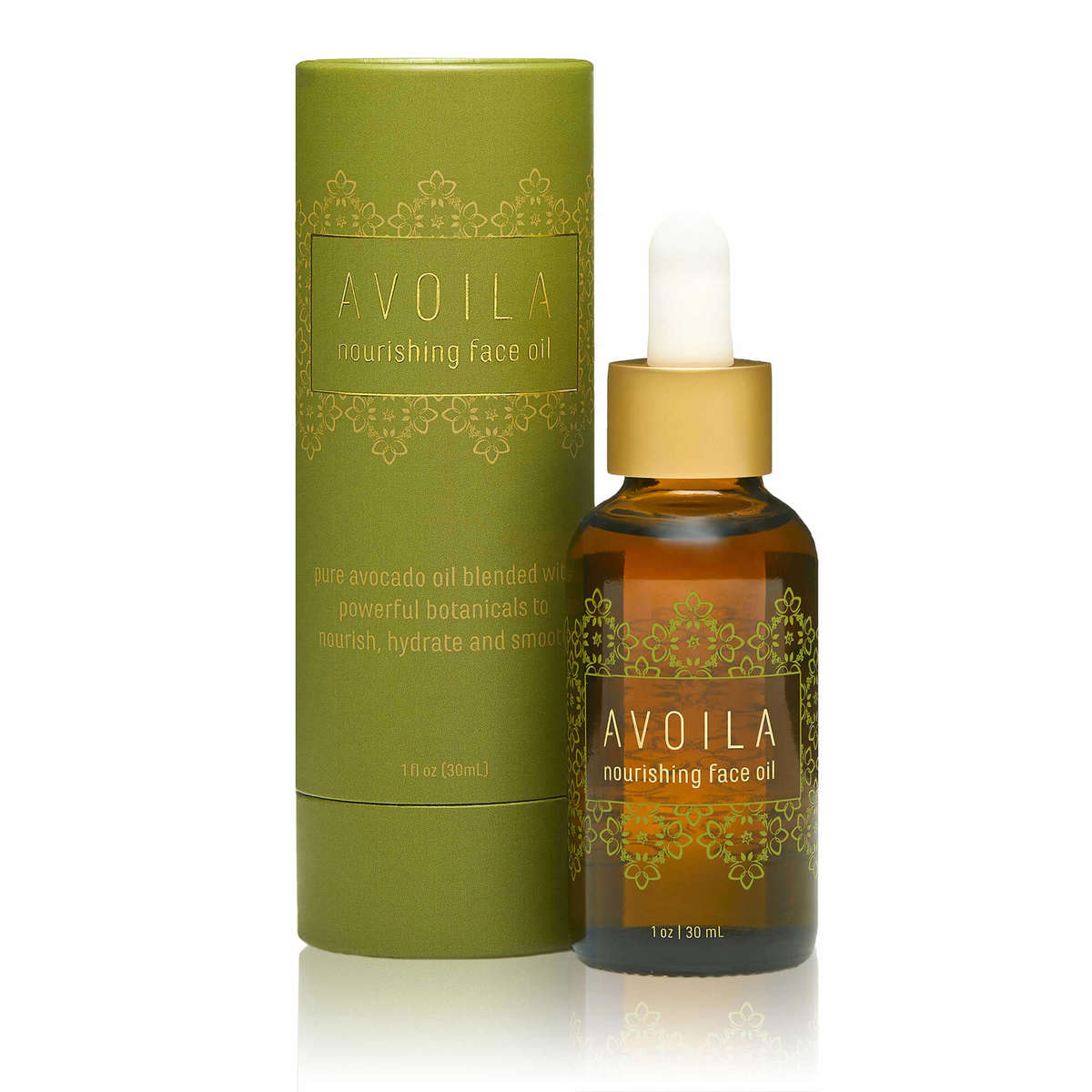 Avoila Nourishing Face Oil —
the one skincare product you need for healthier-looking, glowing skin.
» Gives your skin a natural glow
» Visibly reduces the appearance of fine lines and wrinkles
» Smooths skin texture and protects against free radicals
$72.00 - 1 fl oz.
Each 1-oz bottle holds up to 1,200 drops and lasts up to 6 months when used as suggested.
See product details >
Add To Cart
Follow us!
Valuable content. Inspiring imagery. Great promos. (And, reach out here if you have any questions!)