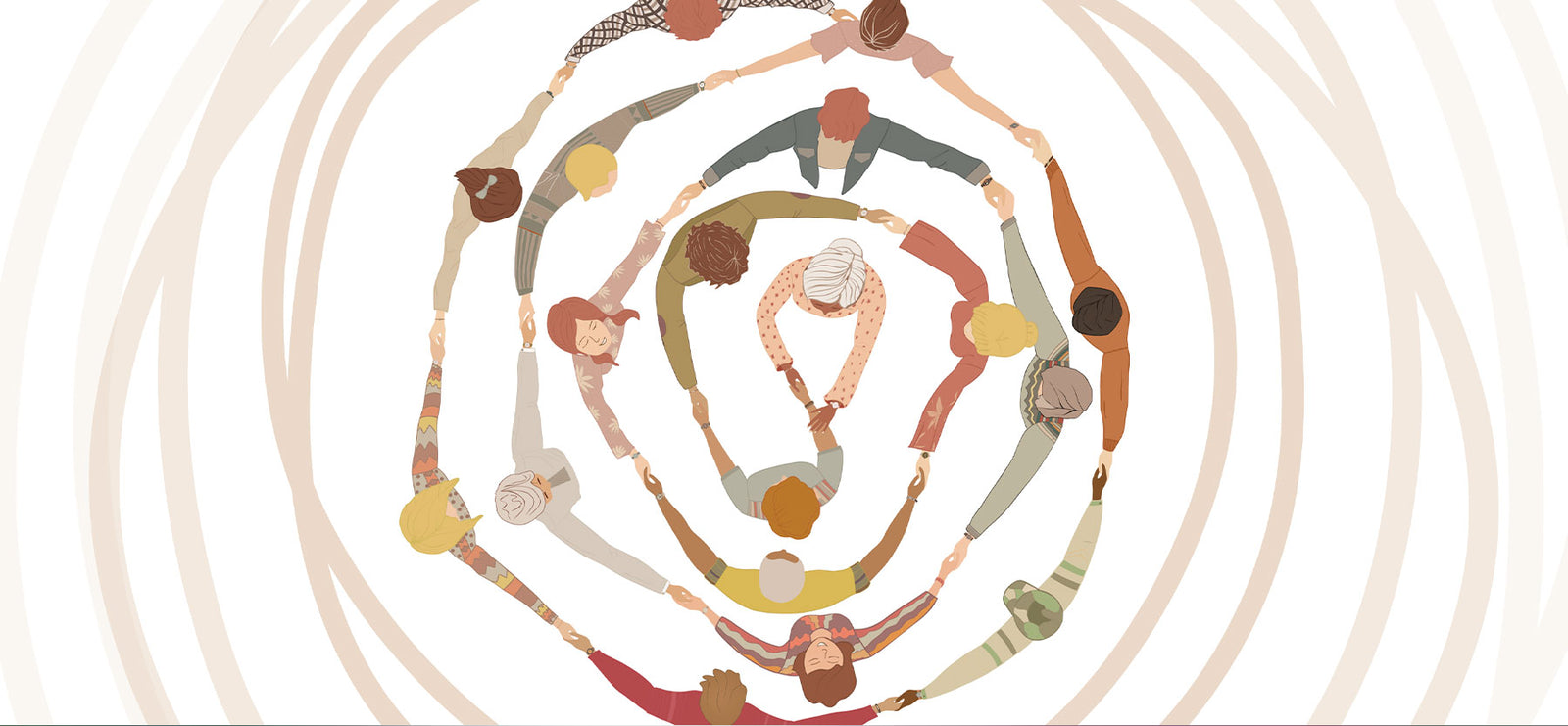 Eternal youth is a myth that we can trace as far back as humans exist. Today, marketing messages have convinced us it's actually attainable… IF we use the right products. 
But many women (after all, it is women that are most often the target of these messages) are asking ourselves—is looking young really what I want?
We say, age the way YOU want. 
Only you get to decide how you want to present yourself to the world—at ANY age. Women like us are tired of being boxed into someone else's idea of beauty.
And, we have always had to deal with stigma when it comes to aging. The shame of not having the appropriate look for our age, wearing the appropriate clothing for our age, or being the appropriate size at every age.
Here's a dirty little secret—skin ages. 
That's why you won't hear us talking about "anti-aging". Whether you're 9, 19 or 90 or anywhere in between, skin ages. The best thing we can do is respect and support our skin, as well as our bodies and our minds as we age. 
Avoila supports your skin at any age—with or without any other products or procedures or anything else you choose.
Avoila Nourishing Face Oil was created to nourish skin with plant-based oils, and without any toxic, harmful or animal-derived ingredients. Our organic plant oils provide rich nutrients into the deep layers of your skin, so your skin becomes the very best version of itself. Some may say it "looks younger" "fresher" or "more glowing" because it has softer lines, is smoother and more hydrated. And if that makes you happy, that is wonderful.
Avoila Nourishing Face Oil is also meant to soothe the spirit—with a touch of organic essential oils providing an aromatherapy quality that encourages feelings of tranquility with every application. Because when you eliminate things that cause you harm and give yourself what you need—you heal, thrive, and become your very best. When that happens, your limitations diminish and you present the most powerful version of yourself to the world, no matter your age.