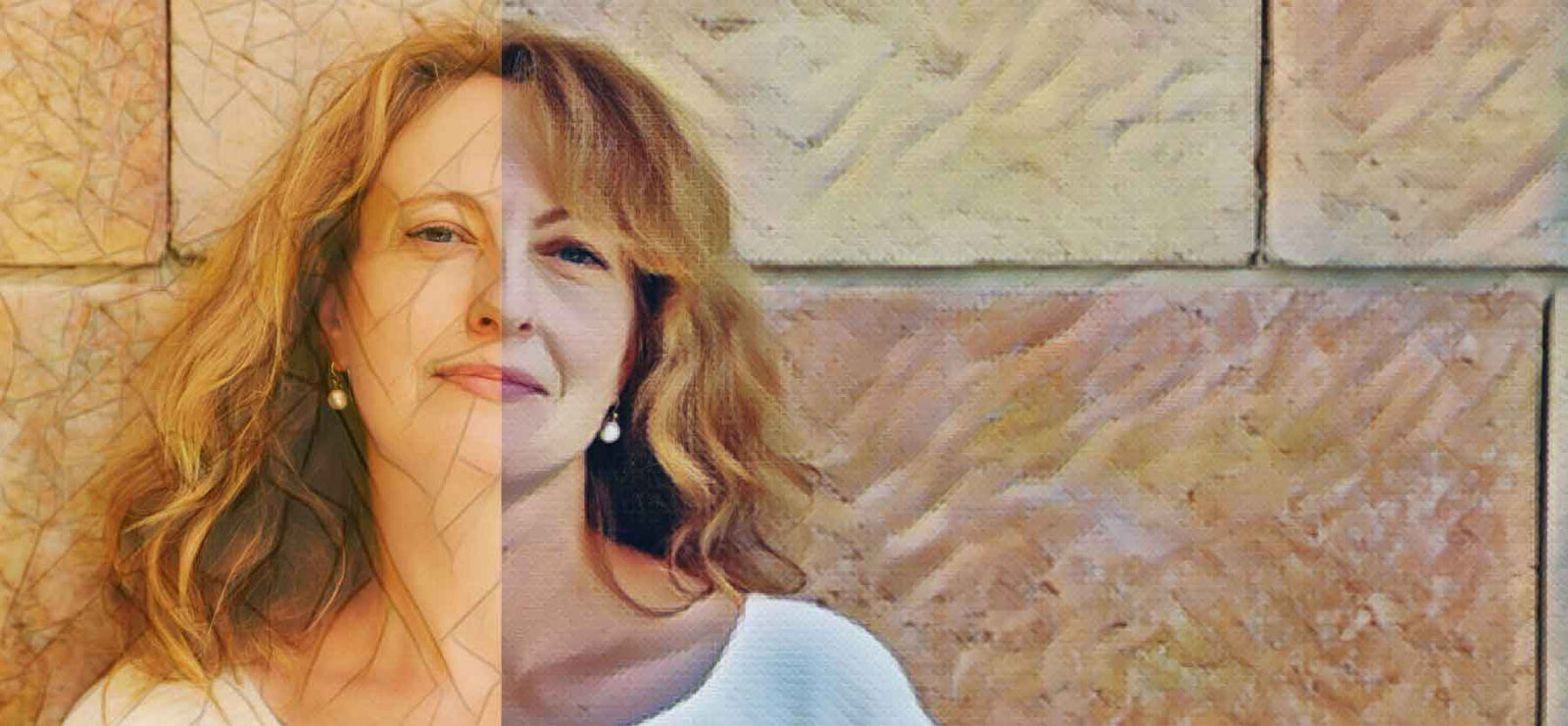 We can agree oily skin and dry skin types are very different—even though sometimes they happen on the same face! So how can one product be good for both skin types? Simple. It's all about balance. Here's why finding the perfect balance in your skincare routine is so important — and how you can make it happen.
Why Balance Matters
Oily skin is caused by an overproduction of sebum, which can clog pores and cause breakouts. On the other hand, dry skin lacks natural oils, so it looks dull and can become irritated due to external factors like weather or lifestyle choices. Finding a product that works well on both types of skins requires a careful balance of nutrient-rich ingredients that will nourish without weighing down the skin or leaving it feeling tight and dehydrated.
The Benefits of Balanced Skin Care
When you find the right balance between oily and dry skin care products, you will notice a few benefits right away. For starters, your complexion will look brighter, smoother, and more hydrated. Plus, since balanced products are designed to treat both oily and dry areas simultaneously, they help even out your overall skin tone for a more even-looking complexion. Finally, balanced products help keep oil production in check while still delivering essential hydration to areas where it's needed most.
DRY SKIN
Dry skin is deficient in oil, while dehydrated skin has lost moisture. Both can appear as having a rough or tight skin texture, dullness, and easily visible lines. 
How Avoila Can Help Dry Skin
The hero ingredient in Avoila Nourishing Face is avocado oil. This is important because avocado oil is both a humectant (provides moisture) and an emollient (seals in moisture.) Most moisturizers only provide the first so that when skin is exposed to dry air again, any moisture you added evaporates. With Avoila your skin gets moisture through its nourishing plant oils and maintains its moisture by sealing it in so it won't evaporate.
Best Care Tip For Dry Skin
Use only gentle oil-based cleansers or plain water to clean skin and apply directly after a bath or shower when you skin has received moisture in order to lock it in.
What Some Customers Say About Dry Skin and Avoila:
⭐⭐⭐⭐⭐ "My new favorite! I have now been using Avoila for a year. I buy two bottles at a time so I don't risk being stuck without it when I run out. Avoila has replenished my skin when I need it most as I have entered my 40s and moved into a dry climate. It provides deep moisture and my skin looks healthier." Amanda R., Verified Reviewer
⭐⭐⭐⭐⭐ Love it! I live in a very dry climate and have tried many face oils to keep my skin hydrated. They've all left me disappointed…until I found Avoila! I use it morning and night and reapply before going to the mountains to ski. It absorbs well and keeps my skin glowing and happy. Andrea H., Verified Reviewer
OILY SKIN
Oily skin and/or acne-prone skin has an excess of sebum secretion, especially in the mornings and evenings or has visible blackheads, pimples or enlarged pores.
How Avoila Can Help Oily Skin
The oils in Avoila Nourishing Face are non-comedogenic meaning they won't clog pores or contribute to oily or acne-prone skin. In fact, the combination of oils is so balanced that it acts like the oil your skin makes naturally. This tells your skin NOT to overproduce sebum which overall reduces the amount of oil coming from your skin. It also reduces redness and calms inflamed skin.
Best Care Tip For Oily Skin
Use a gentle cleanser two times a day. Rinse skin completely and pat dry. Apply your face oil by pressing it into your skin so that your pores absorb the plant oils. 
What Some Customers Say About Oily Skin and Avoila:
⭐⭐⭐⭐⭐ AMAZING! I have acne prone skin and this oil calms and hydrates my skin without making it feel congested. The scent is heavenly! Like a little trip to the spa every time I use it. I will definitely be reordering when I'm out! Laura H., Verified Reviewer
⭐⭐⭐⭐⭐  How did I ever live without my Avoila? All my friends rave about my beautiful skin which has become smoother, clear, and all the blemishes are gone since I discovered Avoila. All organic ingredients, all …naturals. How can you beat that? I use It religiously and I absolutely can't live without It. Milli M, Verified Reviewer