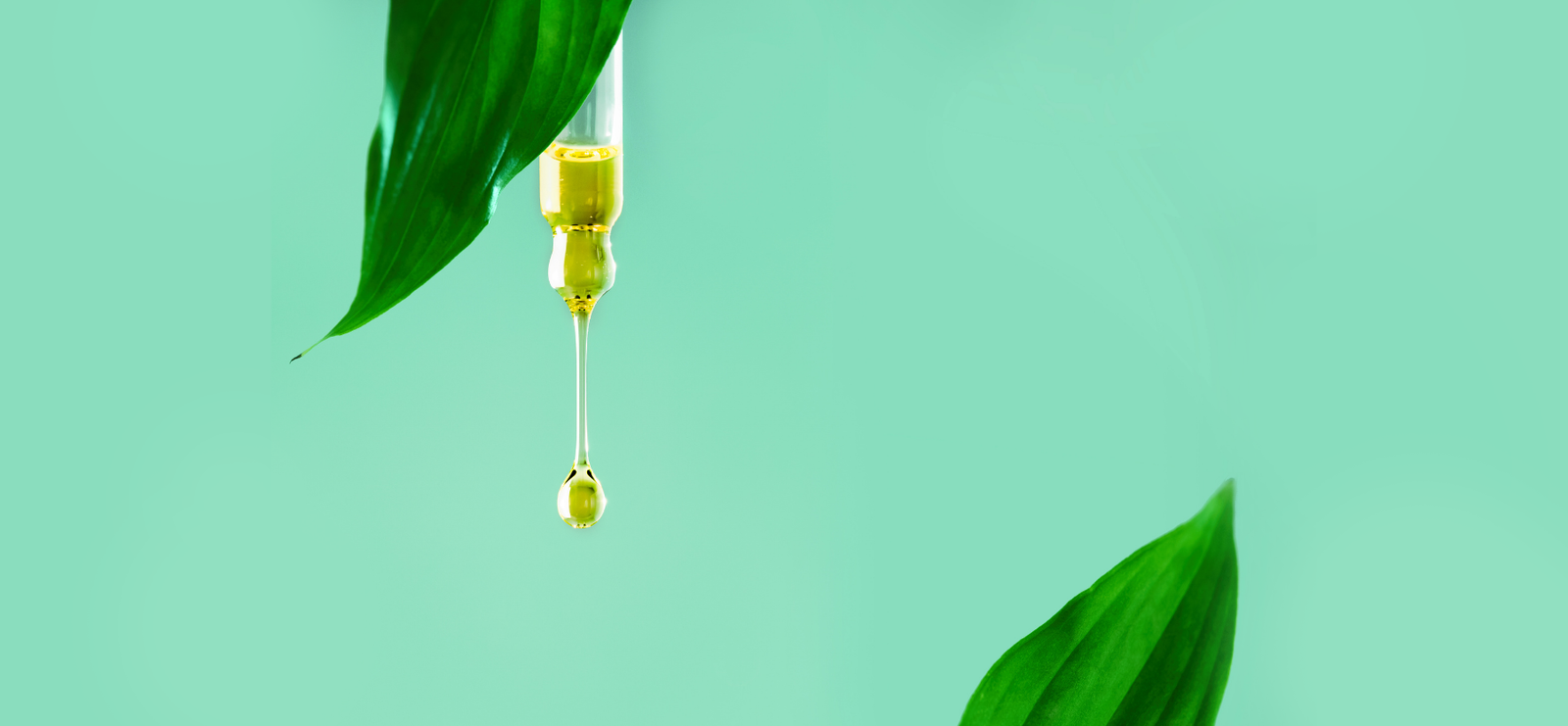 For some, dry skin can come seasonally. Cold winter months approach and your skin begins to feel tight and look flakey. For others, dry skin is a year round battle.
Many lifestyle factors can negatively contribute to this skin type whether it's sun exposure, PH levels in your body or exposure to harsh soaps and face washes (one of the reasons we believe in gentle, non-abrasive skincare!)
And, you may wonder why your thick and expensive moisturizers aren't doing the trick to get that dewy bounce back in your skin. A good face oil can save the day (the day being, your skin.)
Let us be clear that all oils are not created equal. Facial oil, when formulated with the right ingredients and proportions can balance your skin to a more natural homeostasis.
Dry skin can make the skin look and feel rough, itchy, red and irritated. Restoring moisture back into your skin requires a science-backed formula that treats the root cause of dryness - not just the symptoms. And, it seals in moisture so your skin doesn't lose it as easily. That's where the coveted dewy look comes from.
We have rounded up a few of our most potent ingredients that stop dryness in its tracks while reversing the flakey process, leaving your skin soft, supple and glowing. 
Organic Avocado Oil
Penetrates the skin's barrier and helps it retain moisture due to being rich in linoleic acid, linolenic acid and oleic acid while reducing irritation and redness caused by dryness.

It also greatly improves skin texture and appearance due to it containing beta-sitosterol, lecithin, minerals and vitamins A, C, D and E. 
Organic Camellia Seed Oil 
Has oleic acid which is an excellent carrier of cell-rebuilding nutrients and bioactive compounds that repair damage caused by dryness and sun exposure

Has Vitamin A--a retinol which stimulates the production of new skin cells, exposing new, smooth skin. 
Organic Sea Buckthorn 
Is rich in unsaturated fatty acids (such as omega-7 and omega-6) giving skin regeneration and repair properties.

It also helps protect skin against inflammation and oxidative stress and other elements that contribute to dryness. 
And now a word from our lovely used-to-have-dry-skin-but-not-anymore buyers!
"More satisfying than any top-of-the-line moisturizer, I have been using Avoila for over a year and can't say enough great things about it. I typically use it on my face and neck but also on my hands and feet from time to time. It is so hydrating and makes my skin feel great at the end of a long day. I love the smell and texture, too. On those nights I am too tired to wash my face and take off my makeup, all I have to do is think about my Avoila and it's motivation to wash up!"
"Nourishment and hydration I can FEEL…! I live in a dry, high altitude climate where staying hydrated is a daily challenge. I have been using Avoila since winter 2020 and I love how my skin drinks it in and absorbs the rich oils. It never feels oily or shiny on my skin - it leaves a soft sheen (that can be called a glow) that I get compliments on all the time. I even have a little bottle in my car that I use to put on my lips or face before going skiing in the winter. I use a small dab between my palms to hydrate the tips of my hair when I get out of the shower. Love this product so much!"