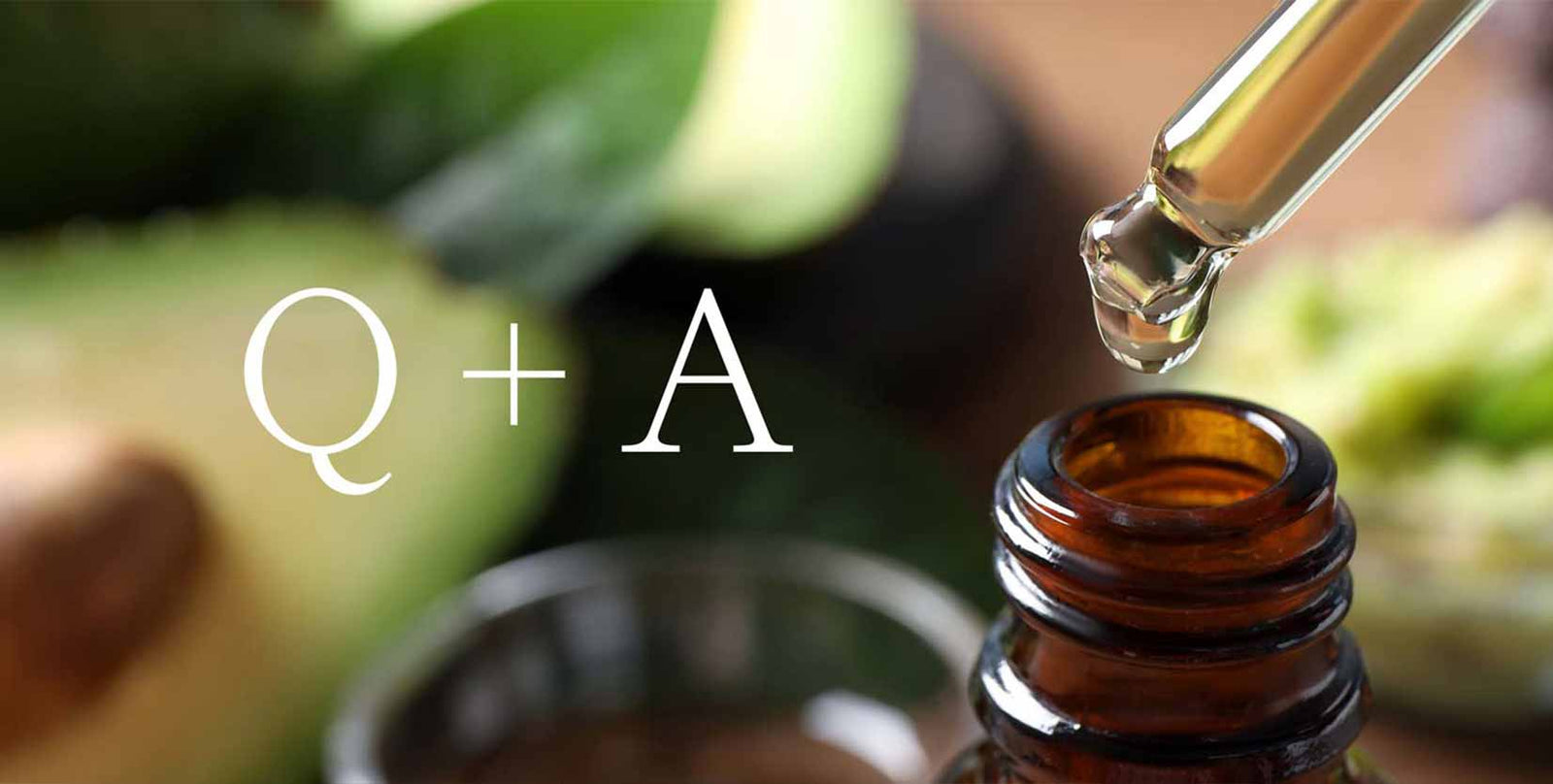 January is a good time to recap our most frequently asked questions from our customers. Here goes!
Q. What Ingredients Are In Avoila Nourishing Face Oil?
A. Our face oil has only 10 ingredients: Avocado Oil, Camellia Seed Oil, Grapeseed Oil, Kalahari Melon Seed Oil, Rosehip Seed Oil, Sea Buckthorn Oil, Vitamin E, Rose Geranium Oil, Grapefruit Oil and Vetiver Oil. That's it!
Q. How Can Avoila Nourishing Face Oil? Be For More Than One Skin Type?
A. We designed our formulation to be well-balanced. All of the oils in our formulation have a low-comedogenic rating so they won't clog your pores. And, it's proven to help balance sebum production, as well as hydrate and help the skin retain moisture making it good for oily, dry and combination skin types.
Q. Will Avoila Nourishing Face Oil? get rid of wrinkles?
A. Facial lines and wrinkles are a normal part of the aging process. But, nourished skin can diminish the look of fine lines and wrinkles and prevent them from appearing prematurely. Benefits will vary with individuals, but many of our customers have seen their fine lines soften and become less noticeable.
Q. Will Avoila Nourishing Face Oil? make me break out?
A. Breakouts occur when the pores of your skin become blocked. (Oil glands in your skin release sebum which helps keeps your skin soft.) Too much sebum can block the pores leading to blemishes. The oils in Avoila won't block your pores, but even better than that, they can actually help control sebum production. Keeping your skin clean and nourished will help your skin become more balanced so that fewer blemishes appear.
Q. What's The Best Way To Use Avoila Nourishing Face Oil?
A. The best method is to press the oil into clean skin.
1) Cleanse your skin with water or a gentle cleanser.
2) Place 3-5 drops of onto your palm.
3) Lift your palm and deeply inhale the natural plant extracts for a quick sensory journey.
4) As you exhale, lightly massage, tap or gently press the oil into the skin.
You can massage any leftover oil into your neck, décolleté, hands, cuticles, the ends of your hair or anywhere you need a little extra pampering.
Q. Is Avoila Nourishing Face Oil considered "clean"?
A. Yes! Avoila adheres to the strictest guidelines when it comes to formulating and sourcing our ingredients. Our product is 100% plant-based, USDA certified organic, vegan and cruelty-free. Our paper tube and glass jars are even recyclable!
Q. Can I use Avoila Nourishing Face Oil anywhere other than my face?
A. Yes! Because of our simple formula, our face oil can be used on your body. The neck, décolleté, hands, cuticles, shoulders and hair are some of the more common places our customers have treated with their Avoila. Where will you try yours?
Q. Can I Use Avoila Nourishing Face Oil With Other Products?
A. Yes! We created Avoila to provide your skin with everything it needs to give you healthy-looking, glowing skin. However, if you also want to use a serum or a moisturizer, apply it first and then press the oil into your skin to reinforce your skin's moisture barrier. It should be your last layer before sunscreen.
Q. Who owns Avoila?
A. Avoila is 100% independent and woman-owned. Kristy Hunston and Grace O'Sullivan founded Avoila and run the day-to-day operations. Matter of fact, if you rely to this email, you'll hear back from us personally! Give it a try and email us at hello@avoila.com