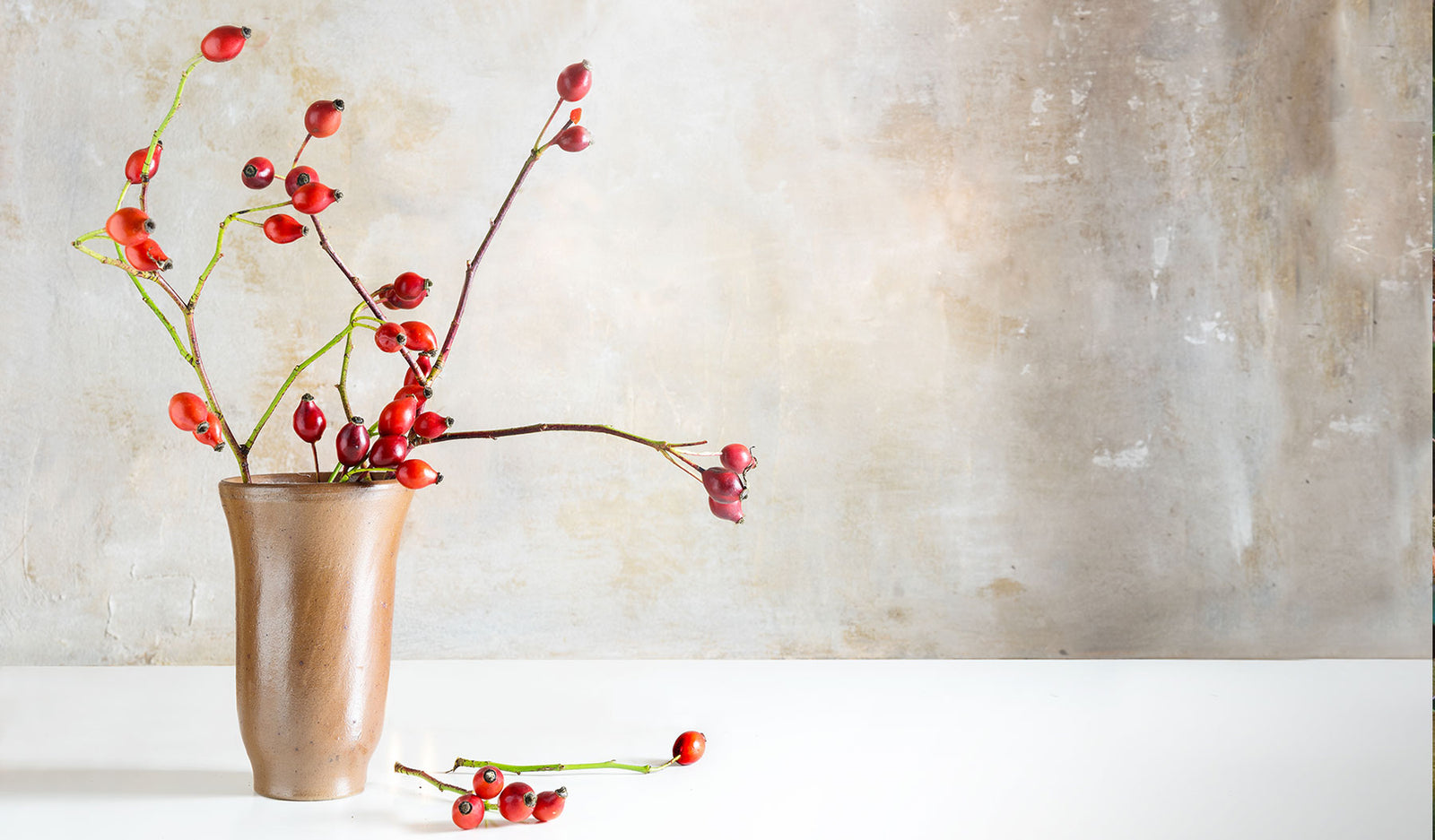 The famous quote from Shakespeare's Romeo and Juliet actually goes "a rose by any other name would smell as sweet..." Many people confuse the rose (Rosa Damascena) with the rosehip (Rosa Canina.) But they are very different.
The Rosehip fruit has been used in folk medicine for a long time to guard against the common cold and other illnesses, including gastrointestinal disorders and inflammatory disease.
Rosehip Oil is made from the seeds of the wild rose varieties which yield a rich, earthy-smelling oil. It is rich in vitamin C and has a high content of polyunsaturated fatty acids–which is why we love it in Avoila Nourishing Face Oil. Rosehip Oil also has antioxidant properties to protect against inflammation and oxidative stress (an imbalance between free radicals and antioxidants in your body).